The mining industry and bauxite will play a significant role in the global energy transition and Metro recognises the importance of continuing to operate in a safe, ethical and environmentally sound manner whilst also taking action to reduce our carbon footprint.
We adopt an integrated approach to sustainability, with our Environmental, Social and Governance (ESG) obligations and aspirations delivering enhanced value for our stakeholders. We seek a balanced approach to our operations with short-term and long-term economic impacts, health and safety, environmental stewardship, the local community and wellbeing of our employees all being key considerations in our decision-making processes.
Metro is committed to:
responsible stewardship of the environment and implementing sound sustainability practices through the life-of-mine cycle from development and operations through to rehabilitation and, ultimately, closure
continuing to work with our local indigenous communities, business groups, councils, charitable organisations and local service providers to share the social and economic outcomes of mining
employing and buying locally, where possible
acting ethically in all that we do
fostering a workplace culture that supports the health, safety and wellbeing of our employees, creates opportunities for advancement and promotes the attraction and retention of high-performing individuals.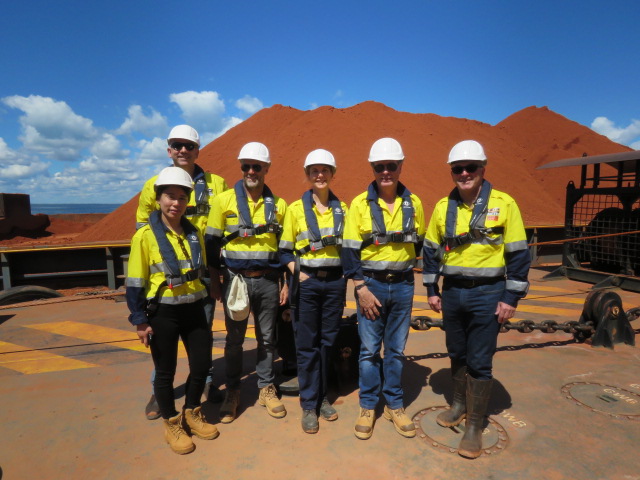 ESG Journey Progress
In starting its ESG journey Metro established its ESG Committee in 2022.
Metro is presently working on the following ESG initiatives:
internal and external materiality assessments
benchmarking of peer mining companies with respect to reporting and action ESG initiatives
2024 – 2026 ESG Program Roadmap
working on our key strategies from our Reconciliation Action Plan
In addition to the above initiatives Metro is investigating opportunities to reduce our emissions profile through the implementation of technologies to reduce our fossil fuel consumption and also to convert our waste streams to resources.
This page will be updated as Metro progresses its ESG journey.
ESG downloads: