Working With Us
At Metro Mining, we are focused on working together to create sustainable value for all people including communities and stakeholders. We are a safe and supportive community, working together to provide opportunities for sustainable benefits to Cape York.
Metro is committed to providing a workplace that works together as a community, where every individual has a role to play. Our culture supports us to deliver high performance, high-quality and safe outcomes where our team is empowered to do their best work, share ideas and continue to grow.
View Current Opportunities
A Career with Us
Providing an opportunity to succeed is engrained in our culture. It enables us to attract, retain, develop and motivate the best people to support business growth.
Metro supports equality of opportunity, establishing a culture where everyone can achieve their full potential, where our management practices are based on fairness and solid foundations. We ensure there are no barriers to opportunities in employment, development and career progression for any employee due to unlawful or unethical decisions. Creating a culture where people feel safe to speak up to make improvements and when things may appear to be inappropriate.
At the heart of this approach is that Metro Mining expects everyone to give their best, work hard and contribute to growing and managing the business. In return, we will provide the opportunity to outperform, and progress based on fair, objective and effective business processes.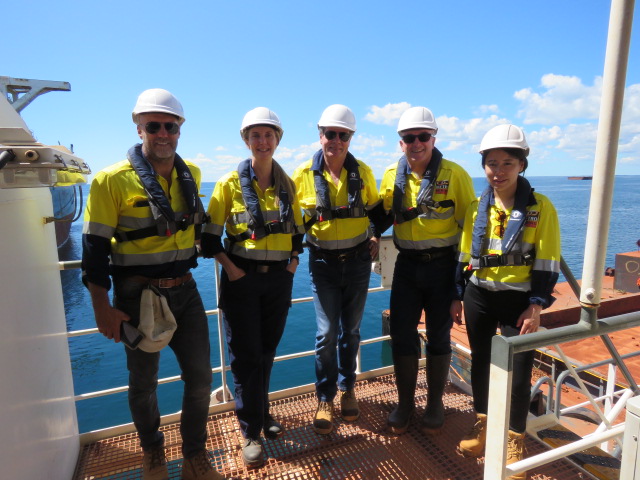 Why Metro Mining
At Metro Mining, we are a small and growing team that gives everyone an opportunity to contribute, grow and develop. As a small team, we cannot succeed without each other so collaboration and a clear focus on working together for everyone's success is important.
Our Bauxite Hills Operation is a remote Bauxite Mine, 95 kms north of Weipa. At our Bauxite Hills Operation, we focus on working with remote local communities to attract and retain a local workforce, building opportunities across Far North Queensland.
Metro Mining recognizes and values the differences between individuals and their contribution to our success.
We are committed to developing an inclusive culture that embraces both demographic diversity and diversity of thought. We believe that an inclusive and diverse workforce creates value for all our communities, driving engagement, collaboration, innovation and business resilience and growth.
Metro Mining encourages participation and inclusion, free of all forms of inappropriate workplace behaviours. We are committed to supporting our team to ensure equal opportunity in employment and engagement is respected and encouraged.
View Current Opportunities